For more than two decades, the ICEX team has been putting technology and business professionals in touch with the invaluable first-person ideas, advice and experience of other practitioners. Leaders of large, global companies use ICEX Accelerators as a vehicle to determine approaches and practices that really work in complex environments and get honest feedback on ideas in a confidential and trusting community.
richard w. swanborg, jr.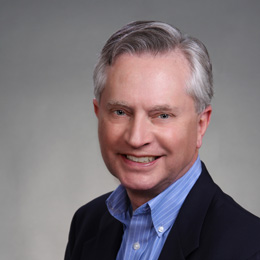 Richard W. Swanborg, Jr., Founder of ICEX, has more than 40 years of experience as a business executive, consultant, professor, and entrepreneur. He founded ICEX, Intellectual Capital Exchange, in 1996 which provides private and confidential knowledge exchanges for business executives. In addition, Rick is a professor at Boston University Questrom School of Business where he has taught Business and IT Strategy/Management courses for over 16 years.
Prior to ICEX, he was a Principal with Ernst & Young's Center for Information Technology & Strategy, the Director of Planning and Operations at Index Technology, a management consultant at Index Group, and Director of MIS at Helix Technology. Rick has held many functional and leadership positions in IT, business, and academic institutions. These positions include CIO, Operations Executive, Business Strategy Leader, Product Manager, Knowledge Director, Researcher and Professor. These executive roles, research and academic positions have provided a mixture of direct experience and innovative research.
In addition to Boston University and ICEX, Rick currently serves as Co-Chairman of the Globespan Capital IT Leadership Council, Judge for the CIO 100 Awards, and Chairman of the Cohasset Land Foundation.
Rick has published articles on Business and IT for a variety of publications including American Programmer, and CIO Magazine.
Rick is a graduate of Knox College with majors in Mathematics and Computer Science. His hobbies include sailboat racing, fishing, and anything else that requires being on a boat.
mary pat hinckley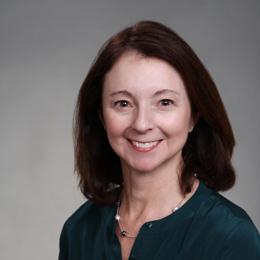 Mary Pat has been in technology since 1993, first as a consultant with Open Systems Advisors, a boutique analyst and consulting firm serving CIO's of rapidly growing companies and later as a founder of a software and services company in the mobile device space. Mary Pat subsequently became a Director at the Center for Women and Enterprise, the largest entrepreneurial training center in New England. In this role, she directed Springboard, a program that educates, sources, coaches, and showcases women-led high-growth companies seeking equity capital. She also taught entrepreneurship in the undergraduate school at Babson College. Areas of expertise include information technology practices, starting new ventures and financing high-growth businesses. Mary Pat holds a bachelor degree in Anthropology from the University of Vermont and an MBA from Boston University.
david anderson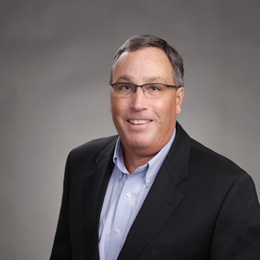 David Anderson, Principal and Subject Matter Expert for Enterprise Data and Analytics brings more that 30 years of corporate IT experience to ICEX. David joined ICEX in 2018 and was a member of the Big Data group from the very beginning.
Prior to joining ICEX, David spent 32 years at FedEx in a variety of roles including, package handler, engineering and management. He was responsible for building the Enterprise Application Architecture and, following that, the Enterprise Big Data team.
David has worked across many areas of IT. From architecting scanning systems and simulations to building some of the first messaging and datamarts within FedEx. He has always worked on the leading edge of technology and enjoys pushing the envelope when it can benefit the business.
David has an engineering degree and MBA from the University of Memphis. When not at work, he enjoys running, traveling and hiking as well as major renovation projects.
marc cecere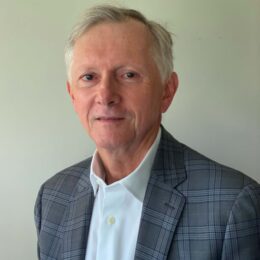 Marc comes to ICEX with more than 30 years of experience in technology and business. Prior to ICEX, Marc was a Vice President and Principal Analyst at Forrester Research where he focused on two areas; the design of organizations and the consulting industry. On these topics, Marc has written and given keynote presentations on the future of consulting and how organizations are transforming to digital models. Through his consulting at Forrester, he has helped redesign more than 120 technology organizations.
Currently, Marc teaches two courses at Bentley University; one in cyber security and the other in technology strategy. In his free time he is an avid cyclist, tennis player and golfer.
frank klemens
Frank advises startups as well as VC firms on fundraising, partnerships and business development. He was the Managing Director of DuPont Ventures in the areas of Nutrition & Bioscience, Electronics & Imaging, Safety & Construction, and Transportation & Industrial. He worked closely with the DuPont businesses to capture new and strategic opportunities primarily in the Specialty Chemical areas (IoT, machine learning, biotech, food, beverage and supplements that address digestive, metabolic and cardiovascular health, as well as specialty food protection, electronics and imaging, and construction and transportation solutions). Prior to this role he was a Director of Licensing (in-licensing and out-licensing) of technology in the Ag and Nutrition technology space. In this role, he helped start ups develop and commercialize DuPont Licensed technology. Also, at DuPont, he was a budget and project manager as well as a regulatory analytical scientist in Crop Protection. He was with DuPont 29 years. Frank is a member of the Chemical Angels Network. Frank is on the Board of Directors and Advisory Boards for several startups.
Frank received his PhD and Master's degree from Purdue University in the area of Bioinorganic Chemistry. He received his Bachelor of Science degree in Chemistry from John Carroll University in Cleveland OH.
myles rodnick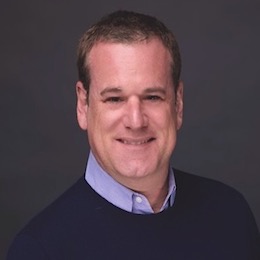 Myles Rodnick is a trusted advisor to corporate innovation teams building structured, scalable programs to find new areas of growth. Myles works with these large, complex companies to create a culture of innovation by breaking down legacy processes and systems. He also formed an exclusive network of corporate innovation leaders with Steve Liguori and Eric Ries.
Myles held several executive roles during his 20+ years at MeadWestvaco, a global packaging company (now Westrock, NYSE: WRK). Throughout his career, he led initiatives in business development, corporate strategy, communications and M&A integration.
He holds a BA from the University of Hartford. Myles completed the Digital Strategy Program at Columbia Business School and was an advisor to future corporate participants. He joined the ICEX team in 2021 and lives in Westchester County, NY with his wife and three children.
bruce j. rogow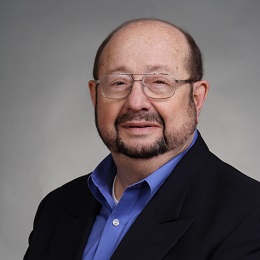 Since 1992, Bruce has been a private counselor for CIOs, CEOs and Boards of Directors on issues related to the management of information technology. His practice, which is totally independent of ICEX, is based on over 120 annual IT Odyssey visits he makes with senior executives involved with the management of IT. The visits are designed to determine what is happening in the industry, what is working and what isn't. His observations can be found in his Gartner Executive Program Road Notes and Podcasts as well as the Cognizant thought leadership pieces and blogs. In addition to providing private counsel to CIOs and CEOs, he has been a Research Affiliate of Don Tapscott's Research Programs. He also serves as an Executive Fellow of Differentis, a UK based advisory boutique.
Prior to being an independent counselor, he was Executive Vice President and Head of Research for Gartner for five years. From 1977 through 1987, he was Senior Managing Principal of Nolan, Norton & Co. He was a major contributor to much of the NNC methodology, and also led major management assessments in over twenty Fortune 200 firms. He started his career at IBM in sales and spent five years in Advanced Technical Training pioneering what became known as systems management.
He holds a Bachelor of Civil Engineering from the University of Florida and serves on the UF College of Engineering Dean's Advisory Board.
david soubly
David has concluded a successful career at Ford Motor Company that spanned nearly 40 years. David worked in all areas of IT during his career; his experience includes large-scale data center planning, large-scale systems development, systems methodology, enterprise business continuity and business resilience, cyber security (including incident response / forensics / patch management), cyber compliance and audit, and global IT strategy. David managed the Americas Audit team for Ford and for a number of years helped shaped Ford's global IT strategy, working with the IT leadership team. He has global strategy, security, business continuity and GRC / compliance experience, and he has worked with and led teams from around the world. His professional interests include leadership development, IT strategy, strategic research, cyber security and cyber compliance.
David is presently a member of the Detroit ISACA Chapter Board and an advisory member of the Michigan Infragard Board.
In his free time, David creates works of fiction, including one novel, a collection of stories and poems, and other short works. He also has composed three piano suites, and he enjoys piano improvisation.
natan abraham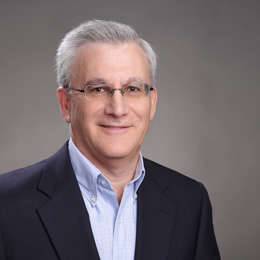 Natan comes to ICEX with more than 30 years of experience at the intersection of technology and business. Prior to joining ICEX, Natan was a Principal Advisor with Forrester Research's Digital Business Leadership Board. In this role, he built trusted advisor relationships with the leaders of Fortune 500 companies – assisting them in leading their organization's digital transformation by helping them create their digital vision, build their digital capabilities, digitize their customer experience, and shape their organizational culture and structure to be more collaborative, innovative, and agile. Prior to this, Natan was a Sr. Advisor with Forrester's CIO Group. In this role he guided CIOs of large enterprises on everything from IT organizational structure to an understanding of emerging technologies.
Natan has worked in a variety of sales, marketing, and technical positions for software companies from startups to global leaders such as IBM, Oracle, and Avaya – with technologies in areas like email switching, natural language search, configuration management, PKI, and IP Telephony. He has also performed as the Deputy Executive Director of the Center for eBusiness@MIT, an MIT Sloan School of Management research center.
In addition to undergraduate degrees in Marketing and Secondary Education, Natan earned a Masters in Management Information Systems at the University of Maryland.
mana delos reyes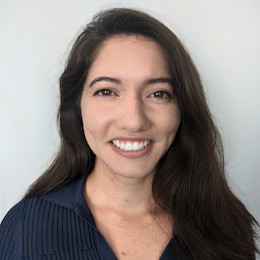 Mana (Chandhok) Delos Reyes, Principal, brings more than 6 years of relationship management and market research to ICEX. Prior to joining ICEX, Mana worked as a Client Manager at Charles River Labs, where she focused on client satisfaction and branding for the site. Previous to that, she worked as a Conference Producer where she facilitated knowledge exchange among key opinion leaders in the biotech industry.
Mana holds a BS from the University of California, Santa Cruz and in her free time enjoys baking and trying to get her cat and dog to co-exist peacefully.
shaw lively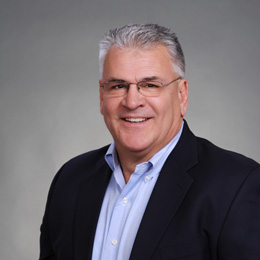 Shaw Lively, Vice President of Community Development with ICEX, is responsible for maximizing participation in existing ICEX communities with active, contributing member companies, driving the creation of new communities, and working with partners to effectively leverage ICEX peer knowledge exchange expertise.
Prior to joining ICEX, Shaw spent 5 years managing service delivery and client satisfaction for CIO Magazine's CIO Executive Council. The Council is a private, global community for CIOs and top IT leaders, and provides peer interactions, thought leadership, and leadership development services. Shaw led initiatives to influence the development of emerging technology, improve vendor relations, and develop IT leaders for the new business demands. Earlier Shaw was Research Manager for IDC's business technology advisory practice. Shaw developed market intelligence and provided business strategy advice on technology adoption for leading US brokerage and financial services companies and technology suppliers to the industry. Earlier in Shaw's career he spent 10 years on the front line of change in the retail financial services industry.
Shaw has a BS from Dickinson College and an MBA from the State University of New York's Binghamton University.
jeff kaplan
Jeff Kaplan joins ICEX as Director of Community Development.
A strategic business executive, Jeff specializes in building and leading organizations to consistently increase productivity. Throughout his career, Jeff has been instrumental in helping his customers increase their progress and results through strategic, creative solutions.
Jeff's development and sales experience spans the marketing, technology, mobile, and payment industries.
Prior to joining ICEX, Inc, Jeff was with ValPak, where he was responsible for attracting new clients as well as developing marketing campaigns to acquire new customers through direct mail and online.
At Digital Research Inc, Jeff worked with some of the world's largest corporations, providing critical, actionable information to help guide business decisions. And while at Mercator Advisory Group, Jeff worked with financial institutions to develop their strategy for global payments.
Jeff currently lives in Westborough, MA, with his wife, his twin boys, his labradoodle, and goldendoodle.  On the weekends, you will often find him on a golf course, a basketball court, or cooking on the grill.
laurie fitzgerald graham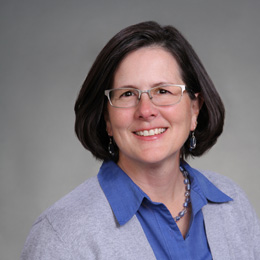 Laurie Fitzgerald Graham, Director of Operations, oversees the Meeting Operations Team at ICEX, managing all aspects of meeting operations & planning as well as company-wide operations. Laurie joined the ICEX team in March of 2000, bringing more than 10 years of meeting planning experience with her. Prior to joining ICEX, Laurie managed Executive Education programs at Harvard Business School (HBS). While working for Executive Education, she was selected to manage HBS' first ever Program for Global Leadership in Singapore. She was also appointed IT Liaison for all programs which involved responsibility for training & assisting program staff in IT-related issues and ensuring that the IT needs for each program were met. Laurie holds a bachelor degree in Sociology from Tulane University and is an avid golfer and loves to cook & travel.
patrice hanlon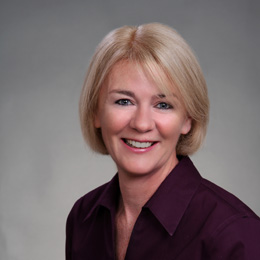 Patrice Hanlon, Meeting Manager, has been with ICEX since 2012. She manages all aspects of meeting operations & planning for 4 of ICEX's Accelerators. She worked full-time for ICEX from 1999 to 2002, in a similar role. Prior to that, she worked for CSC Index for over 8 years. She specializes in meeting planning and executive level support to senior management. Patrice holds a bachelor degree in Sociology from The University of Massachusetts. She enjoys being able to balance her professional career with her family life. Patrice enjoys spending time each day with her husband, daughter and son.
kelly soule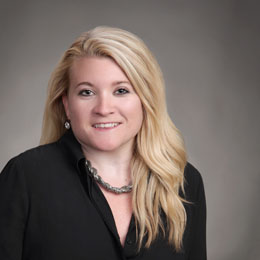 Kelly Soule, Meeting Manager, recently joined ICEX with over 10 years of experience managing complex events in a variety of industries. She started her career at Goldman Sachs, executing large-scale research conferences and client entertainment programs, then transformed her experience into a full-time consulting role. Previous clients and projects include the Sundance Film Festival, US Open, NFL, City Innovate Foundation and Film Forum NYC. In addition to her long list of corporate and entertainment clients, she has produced multiple large-scale destination weddings all over the country.
Kelly received her BA from Northeastern University studying Communications and Cinema Studies. She is originally from Westborough, MA but currently resides in Boston, MA. In her spare time, she enjoys traveling to new places and advocating for animal rescue.